15th March 2023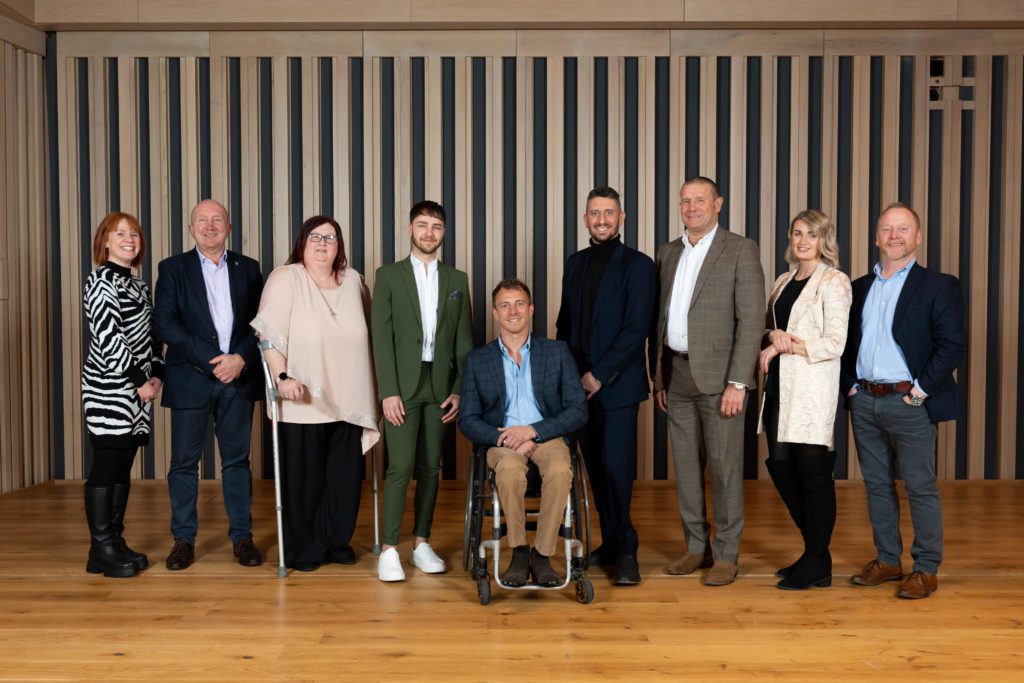 More than 200 guests gathered at The Stoller Hall in Manchester last week for the official launch of Fletchers Foundation.
Arthur Williams, a BAFTA-winning British television presenter and former Royal Marine who learnt to fly after being paralysed in a car crash, hosted the event.
Governed by its Board of Trustees, Fletchers Foundation supports individuals who have suffered life-changing injuries or trauma as a result of a serious accident, clinical negligence or illness but are unable to seek a legal resolution.
By awarding grants, the Foundation provides a much-needed lifeline for many people who have seen their lives change beyond recognition but are unable to claim for their injuries or condition. The financial grants can cover physical and psychological rehabilitation and therapies, aids such as wheelchairs and exercise equipment, costs of activities and breaks, home and vehicle adaptations, and many other things that will make a positive contribution towards helping people to thrive after serious injury.
Day to day, the Foundation is run by Director, Reece Hobson-Adams, and its Board of Trustees includes: Professor Paul May, an experienced Neurosurgeon with a demonstrated history of working in the hospital & health care industry; Richard Fraser, Frenkel Topping's Group CEO and Chair of the Group's own charitable foundation; Irene Afful, award-winning businesswoman, specialist in the field of diversity, equality & inclusion, and the first black, female Inspector in the history of the Merseyside Police force; and Adrian Denson, Fletchers Group Chief Legal Officer who has spent his career representing seriously injured people and oversees all of the serious injury teams within Fletchers Group.
On launching the Foundation, Hobson-Adams says: "It has been an unbelievable day and I am humbled by the fantastic support we've received. Today was very much about showcasing Fletchers Foundation, what it stands for and meeting some amazing people, but I've been blown away by the generosity of our guests. A huge thank you to everyone for making the launch such a success.
"Fletchers Foundation is about supporting people at the time they need it most, after a traumatic event or experience. We hope that the support they receive from us will help them in some way to navigate life's challenges and thrive."
Adrian Denson adds: "This is a career highlight for me. I have spent my life as a solicitor helping seriously injured people who have recourse to a legal claim against an insurer, employer, hospital or government agency. But the inability to provide real help to people who may not have a claim has always been a regret, but now through the Foundation we can do just that. And that makes me incredibly happy and proud."